Fine Art Newborn and Maternity Workshop
$

1,600.00
Sold out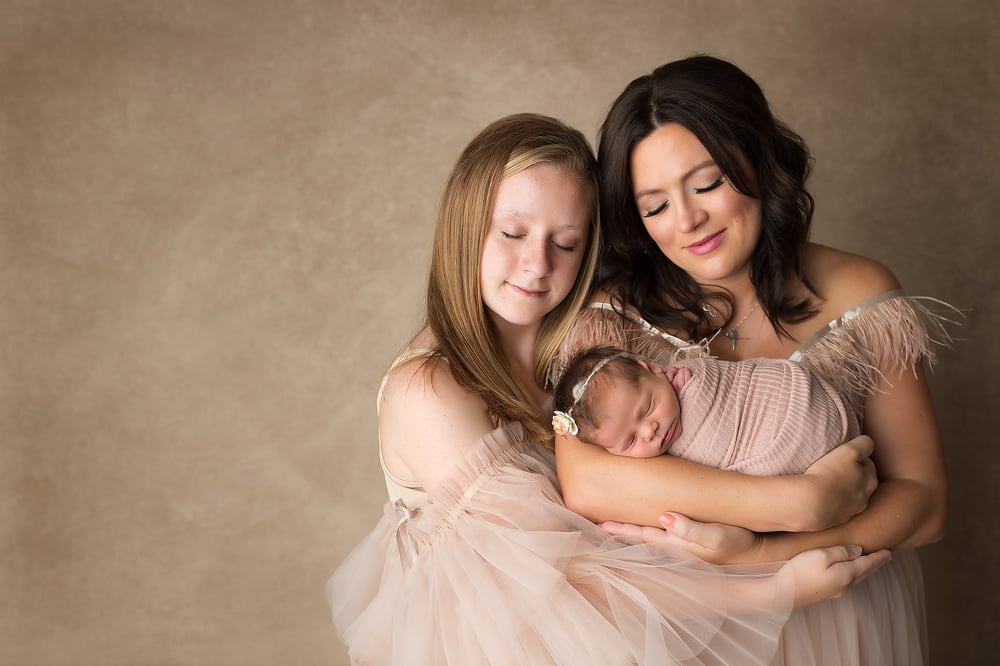 A two day fine art newborn and maternity workshop customized to the needs of the individual attendees.
Fine Art Newborn and Maternity Photography Workshop
with Lindsay Walden Photography, Dallas/Fort Worth Fine Art Photographer
Thursday, February 21, 2019 9AM – 3PM
Friday, February 22, 2019 9AM – 3PM
Location: Lindsay Walden Photography, Hurst, Texas 76054
Workshop Tuition $1600
Payment may be made in full or in two payments of $800. Your final payment must be made by January 21, 2019. Your workshop tuition fee is non-refundable. If you are unable to attend the workshop you are welcome to sell your spot to another photographer. By paying any amount towards your tuition you are committing to attend the workshop and agree that the workshop tuition is non-refundable.
The workshop size will be limited.
What your tuition includes:
Lindsay's Process: From beginning to end Lindsay provides her clients with an exceptional and unique experience. Her goal is to create an experience and images that clients will invest in. She will share the keys to her success in creating an experience that attracts the luxury market client.
Portfolio Review: Lindsay will provide an optional review your newborn and maternity work and provide a pre-workshop evaluation of your photography strengths and weaknesses. This will include tips on areas to focus your learning on.
Hands-on Experience: Each student will have multiple opportunities to photograph our models during the workshop and Lindsay will be right there to give you instructions on how to get the best angles, best settings, etc. We will have multiple models on each day of the workshop as well as utilizing a Stand in Baby for extra practice.
Business and Marketing Samples: Struggle putting together your contracts, newborn session preparation guides and other important marketing and business materials? At the workshop Lindsay will share all of her behind the scenes paperwork and workflow.
Portfolio Building: Each student will be able to photograph at least one pose or set-up during the workshop. You are more than welcome to include these images in your portfolio of work. Due to time constraints not every photographer will photograph every pose and set-up. But don't worry, you will be learning a ton!
Refreshments: Lunch and snacks each day.
Goodies: Presents! Who doesn't love presents? Lindsay will share goodies and discounts from some of her favorite vendors.
Continued Education: Continued access to Lindsay's Facebook group for follow-up questions and to share your progress following the workshop.
Requirements:
Understanding of the fundamentals of photography and shooting in manual mode. While she loves to teach beginner photographers, this workshop will not cover these essentials. If you are uncertain if you meet this requirement feel free to email Lindsay to assess your readiness.
Basic understanding of Photoshop. Lindsay shoots in RAW format. She culls and batch processes images in Adobe Bridge. All RAW processing and noise removal is done in ACR. Her images are all then hand edited in Photoshop CC. She uses Portraiture for skin and other than that uses mostly actions she has created herself to improve her workflow. You are not required to have knowledge of all of these programs. Just to be familiar with Photoshop. But it is important to know ahead of time what Lindsay will be teaching for post processing. She does not sell her actions but rather will teach you how to create them on your own and customize them to suit your style.
Suggestions but not required:
Full frame camera
35mm or 50mm lens
100mm or other macro lens if you have one
A laptop with Photoshop CC loaded
Bonus points for having Adobe Bridge loaded as well
Topics Covered at the Workshop
Before the Newborn Session:
How to design fine art imagery that will sell
Client preparation - setting yourself up to succeed
Designing the session – color theories – shoot outside the box
Prop and other off the beanbag shots
The Newborn Session
The easy workflow that guarantees sellable images
Ideal shooting environments for babies/soothing fussy babies
Newborn safety
Using an assistant
What to do with wide awake babies
Nailing exposure and white balance in camera
Newborn posing and perfecting each shot
Lighting your shots (for both natural and strobe)
Shooting from the dark side
Backlit images
Macro photography
Working angles to show a variety of images
Sibling shots
Parent and family shots
Shooting for the client/final artwork = $$$$
The Maternity Session
Client preparation and session design
Gown selection
Posing different body types
Shooting for images that will sell
Fine art editing techniques
Post Production
Culling in Bridge
Raw processing and eliminating noise for printing
Mastering levels in Photoshop
Difficult skin editing
Composites
Stretching backgrounds
Preparing images for print
Sharpening images for web and/or print
How to build a six-figure photography business
Creating a brand and a workflow that coincides with that brand
Pricing strategies
How to book your ideal clients
How to make a five figure sale without selling at all
Marketing
About Your Mentor
Lindsay Walden is an internationally featured and award winning fine art newborn and maternity photographer serving the Dallas/Fort Worth region of Texas. Her work is distinct and immediately recognizable. Lindsay officially began her photography career eight years ago.
She offers one-on-one mentoring for photographers around the world looking to improve their skills and grow their businesses. While Lindsay started out as a natural light photographer she has fallen in love with studio lighting and enjoys teaching others how to shape light, whether using strobes or available light.
Several years ago Lindsay noticed that the trend in newborn photography was towards sameness. Everyone's work was beginning to look identical. She pushed the boundaries of color, backdrops and styling to create a unique brand that clients love and are willing to travel for. Lindsay has had client inquiries from around the world.
Of all the topics Lindsay covers in her mentoring she is most passionate about helping photographers create sustainable and profitable businesses. There is little point in learning all of the other aspects of photography if you cannot earn a decent, sustainable living doing so.
Lindsay shoots Canon. In studio she uses two Einsteins with an incredible 86" PLM. She shoots with a 35mm Sigma Art and 50mm Canon as well as 100mm Canon L for macro. Outdoors Lindsay almost exclusively shoots with Canon's 135mmL and she hugs f2.0 99% of the time.